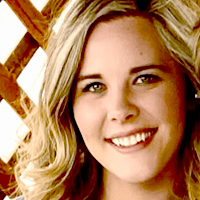 Ashley Hendricks, RN
Marquette Method Instructor, Colorado Springs, CO
One-on-one, personalized training in the Marquette Method, in-person and online
 Hello, I'm Ashley Hendricks, a Marquette Method Instructor based out of Colorado Springs, CO. I received my bachelor's degree in nursing from The University of Colorado in 2012, and I have expensive experience in pediatric nursing.
Converting to Catholicism and Finding NFP
I was not raised Catholic, and we didn't study fertility awareness or natural family planning (NFP) in nursing school. I found out about NFP while in the process of converting to Catholicism, just a few years ago. At around that time, I began experiencing stroke-like migraines, which were a side effect of the hormonal birth control I was on.
Although at the time I believed in the Church's teachings, like many women I was initially apprehensive about trying out NFP, unsure of what it meant for my marriage and my family. Periodic abstinence felt like a big scary change, as we'd relied on contraception throughout our marriage to prevent pregnancy.
I found out about the Marquette Method through the recommendation of a friend. We decided to try it, but it felt like a leap of faith. In our introductory class we were pleasantly surprised to to learn how scientifically sound, effective, and easy to use Marquette was. And though my first cycles after coming off hormonal birth control were long and frustrating, we were thankful for our Marquette Instructor, who expertly guided me through the transition.
What I found was that switching to the Marquette Method did not just help me better understand my body and fertility. Using NFP has deepened my faith.
Why I Teach the Marquette Method
Now, as a Marquette Method Instructor myself, I feel blessed to work one-on-one with my clients, sharing in the inevitable joys and frustrations of NFP.
Having used hormonal birth control in the past (and suffering from its side effects) has made me especially passionate about providing holistic, family-centered care to every one of my clients, based on every woman's unique, individual needs.
As my client, you can expect clear, prompt responses to all of your questions and kind, caring support for you and your family.
Free Marquette Method Consultation
Have questions about the Marquette Method?
I'd be glad to answer any questions you have about the method or about Vitae Fertility's training packages.
Click below to start your free, no-obligation consultation with me.
Get A Free Consultation