The Marquette Institute for Natural Family Planning has produced, and posted online, a 21-page introductory user manual to the Marquette Method of NFP. Early on in my practice as a Marquette Method instructor, however, I found that many of my clients had questions—lots of questions!—that the basic manual didn't address. The basic user manual does not, for example, cover the Marquette breastfeeding protocols, but the majority of my clients were switching to Marquette specifically because they were breastfeeding. Over the years, the manual has also become out of date. The Institute's research into human fertility is ongoing, but the manual posted online does not include the latest recommendations and modifications to the method coming out of the Institute.
When I started teaching the Marquette Method, it quickly became clear to me that my clients needed a more comprehensive source of information on the method. Only with a deeper understanding of the method (not just the how but the why) could they really trust the method.
With the permission of the Marquette Method researchers, I have now written and published two comprehensive guides to the method, one for women in regular cycles and a second manual for breastfeeding women (who follow different protocols). These books have become the cornerstone to my unique system for teaching the Marquette Method.
What's in the Marquette Method Manuals?
A chapter on how human fertility and NFP works (think "Human Fertility 101")
A chapter on "the technology" of the method (how to operate your Clearblue monitor to get accurate test results every time)
Detailed, day-by-day instructions on how to practice each Marquette Method protocol
I wrote these manuals to complement professional instruction, not replace it, which is why they are only available as part of one of my comprehensive training packages.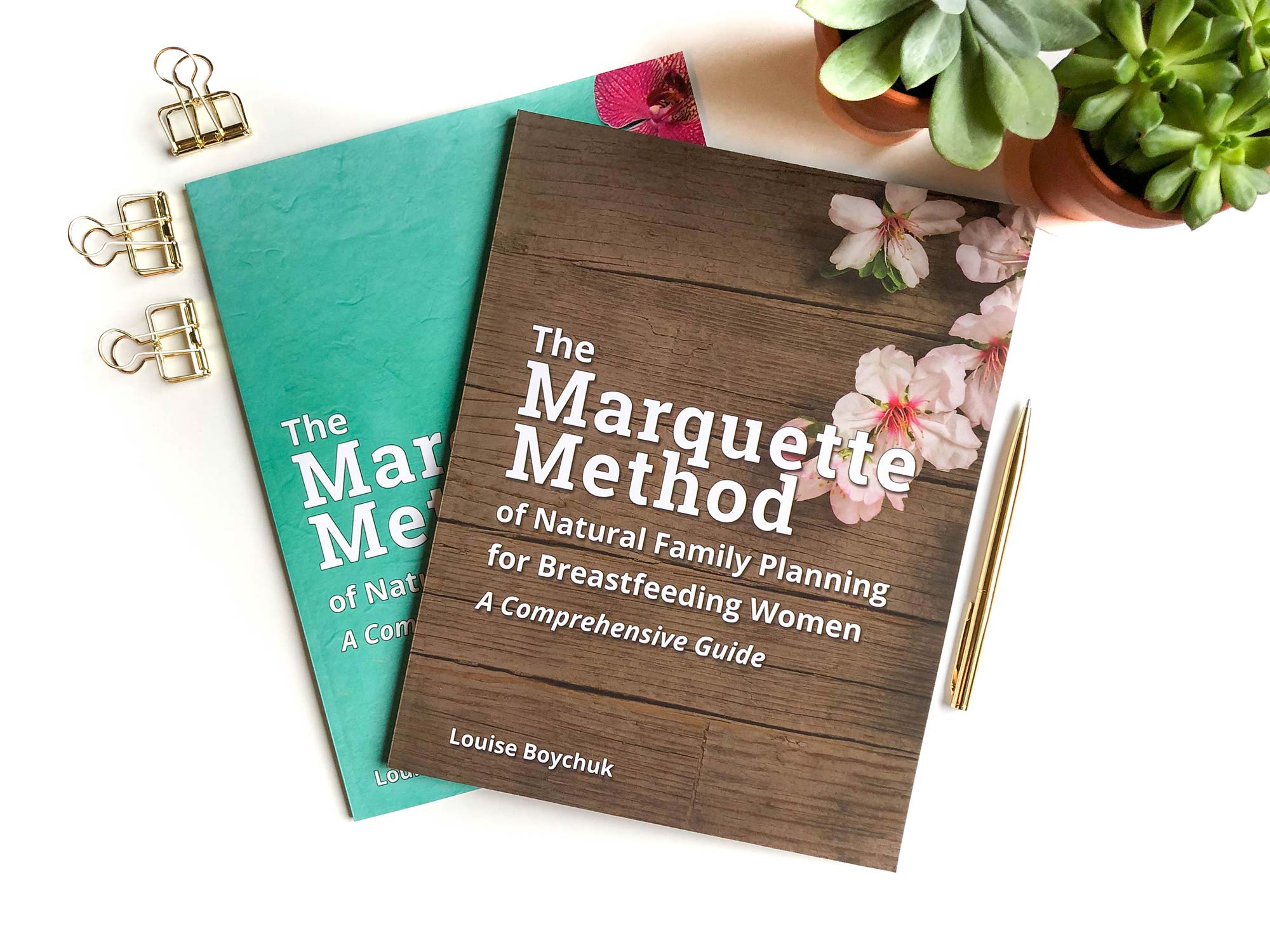 Free Marquette Method Consultation
Have questions about the Marquette Method?
I'd be glad to answer any questions you have about the method or my training packages.
Click below to start your free, no-obligation consultation with me.
Sign up for a Free Consultation