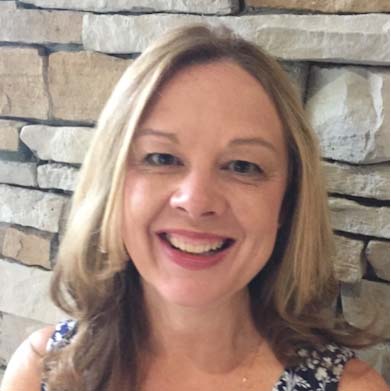 Michelle Grant, RN
Marquette Method Instructor
Dallas and Fort Worth, Texas
One-on-one, personalized training in the Marquette Method, in-person and online
Hi, my name is Michelle. I am a wife, mother of two adult daughters, and grandmother to two sweet little girls.
I am a Registered Nurse with experience in a variety of care settings ranging from intensive care, primary care, telehealth, poison control, nursing education, and evidence-based clinical research. I've long had a heart for teaching and health promotion.
My husband and I recently relocated to Texas to live near our grandchildren. We live right on the border between the Diocese of Dallas and the Diocese of Fort-Worth, and look forward to becoming as active in our new diocesan communities as we were in the Diocese of Nashville where we were involved in Marriage Preparation ministry for over 15 years.
We love traveling, hiking, trying out gluten-free restaurants, volunteering, and spending time with family and friends.
Our Family's Natural Family Planning (NFP) Story
Our introduction to NFP was nonexistent. Neither of us had ever heard of NFP prior to marriage preparation. We were looking forward to learning more at our Engaged Couples weekend retreat.
However, the couple scheduled to present about NFP at the retreat was a no-show. The priest invited us all "to do what we thought was best." So, for many years that is what we did. I experienced health complications from using hormonal contraceptives.
Then we were blessed to be introduced to the Theology of the Body. We began to fully understand and embrace God's plans for human sexuality in our marriage.
As my daughters entered puberty and began experiencing painful menstrual cycles, I resisted our pediatrician's recommendation to start my youngest child on hormonal contraceptives. I knew first-hand birth control would only be a bandaid to menstrual problems, and that it came with serious side effects.
Instead, my daughter began charting with a mucus-based NFP method and was diagnosed with endometriosis.
I'm so thankful that this allowed us to find out the cause of her painful periods and address them while she was a teenager, prior to marriage and starting a family.
How I Became a Marquette Method Instructor
While I helped my daughter learn a mucus-based method of NFP, it was my daughter who first introduced me to the Marquette Method of NFP.
As she prepared for marriage, she sought the most effective form of NFP. She found Marquette—which also happens to be much easier to practice than other NFP methods. As a nurse with experience in clinical research, I was impressed by the rigorous, on-going research supporting the Marquette Method. I am passionate about helping women understand their bodies and fertility and enjoy teaching couples how NFP cooperates with God's plan for marriage.
I would be honored to work with you wherever you are in your NFP journey.
Free Marquette Method Consultation
Have questions about the Marquette Method?
I'd be glad to answer any questions you have about the method or about Vitae Fertility's training packages.
Click below to start your free, no-obligation consultation with me.
Get A Free Consultation